The Penedès, cutting-edge wine tourism, at FINE 2023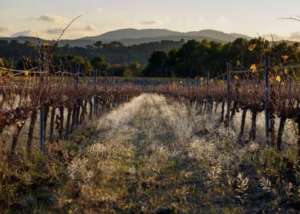 The Penedès is a region located in the south of Catalonia, Spain, known for its production of high quality wines. With a winemaking tradition dating back to the 6th century BC, the Penedès has become one of the most important wine-growing areas in Spain, and its wines are exported all over the world.
Thanks to its deeply Mediterranean climate, with hot, dry summers and mild, wet winters, and its mainly calcareous soils, with a large amount of limestone, the area has the perfect growing conditions for grape production. Not in vain, it has a total of 26,000 hectares of vineyards, making it the second largest wine-growing area in Spain, after La Mancha.
The most common grape varieties in the region are Macabeo, Parellada and Xarel-lo, which are used to produce the famous white wine cava. Red grapes such as Garnacha, Monastrell and Tempranillo are also grown and used to produce high quality red wines.
Wine tourism in Penedès
Wine tourism has become an increasingly popular activity in the Penedès: according to various economic reports, this business has grown by 15% in recent years, and is an important source of income for the region. Once again, the region will be present at FINE #WineTourismExpo presenting its different proposals around this business, in vogue in the last two decades.
Vineyards not only offer spectacular scenery, but also the opportunity to learn about the culture and history of wine.
In this sense, there are a large number of wineries and wine cooperatives in the region that offer guided tours and wine tastings. Many of these wineries also have restaurants serving traditional Catalan food, which makes the experience even more complete.
Wine tourism has had a major economic impact on the region. According to a report by the Catalan Association of Wine Municipalities (ACMV), wine tourism in the Penedès generated an economic impact of more than €350 million in 2019 and employed more than 4,000 people. In addition, the region has received international recognition for its excellence in wine tourism. In 2019, the British magazine Drinks International named the Penedès as the best wine region in the world to visit.
Wine tourism has also been a catalyst for sustainable development in the region. Many wineries and cooperatives have adopted sustainable practices in wine production and in the management of their tourism facilities. Some wineries, for example, have installed solar panels to generate their own electricity, while others have introduced technologies to reduce water use in wine production.
In addition, wine tourism has encouraged the development of other complementary activities, such as rural tourism and gastronomic tourism. Many wineries offer accommodation on their premises or have agreements with nearby rural hotels. In addition, hiking and cycling routes have been created that cross the vineyards and connect with other points of tourist interest in the region.