The Egyptian Media Production City (EMPC), with its 25 years of experience in serving the drama and film production industries, stands as a colossus in media and film production in the Middle East. This entity, covering an area of 2 million square metres, is not only seen as one of the largest in its field but also as a vast terrain of opportunities and resources for visual content creators, offering a variety of studios and outdoor shooting areas.
The EMPC hosts satellite channels and radio stations operating in Egypt in its facilities, which broadcast through the Egyptian satellite Nile sat. This media conglomerate offers a variety of television and radio studios, equipped with the latest production technology, thus facilitating not only the space and equipment needed for productions but also enhancing the communication process among media creators, bringing them together in a place that serves as a hub for this vitally important industry.
On the other hand, the EMPC is not only limited to physical and technological facilities. The entity also plays a crucial role in human talent development, with the presence of the International Academy of Media Engineering and Sciences within its facilities, which is considered a significant tributary for media development, forming new generations trained to use the latest technologies in all forms of media production.
The Pharaohs' stage holds quite a weight in the locations
As for locations, EMPC stands out for its versatility and authenticity, having backlots that represent actual areas of Egypt in different epochs, from the Pharaonic era to the present day. These facilities have been the scene for the filming of a large number of television and cinema productions, allowing the representation of Egyptian street opinion in various eras. Drama producers find in EMPC diversified spaces and architectural styles representing Egyptian history, in addition to having the opportunity to reconstruct sets and neighbourhoods to their measure, always counting on skilled and trained labour for this type of work.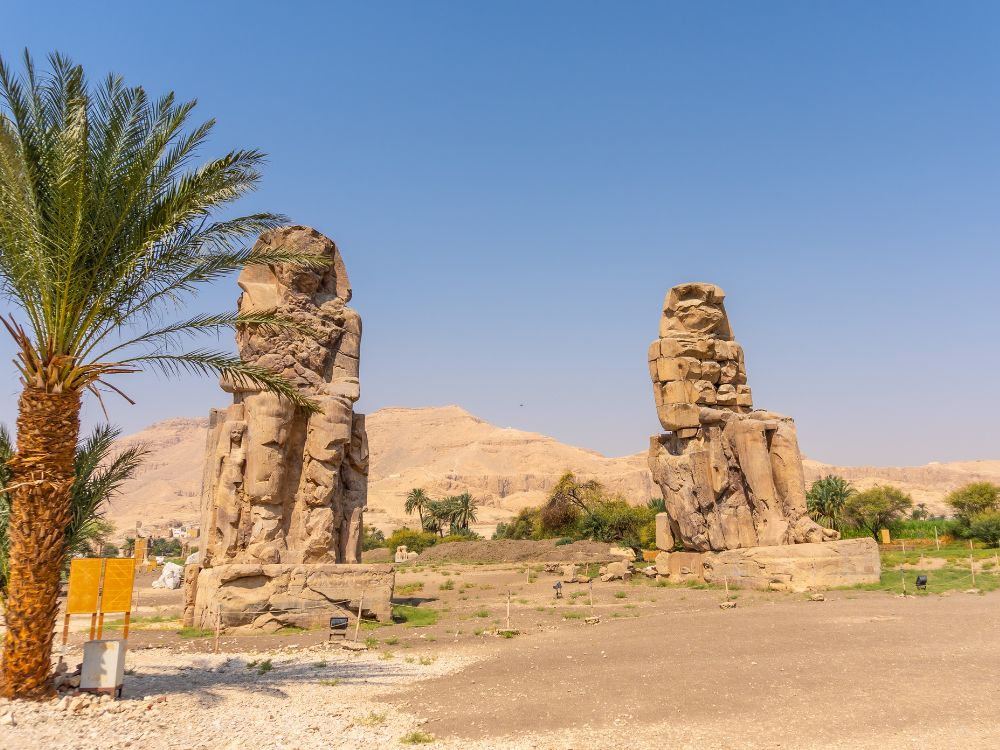 This rich and varied setting not only allows filmmakers to immerse themselves in various historical epochs but also to take advantage of the authentic essence of the streets, neighbourhoods, and Egyptian monuments, providing a credible and visually impactful backdrop for their projects. Moreover, the ability to adapt and customise the sets allows creators to bring their specific visions to life without sacrificing the authenticity and realism of their productions.
The extensive grounds and studios of EMPC not only serve to host historical productions but also facilitate the creation of new and entirely imaginative worlds. The diversity of spaces and architectural styles available, representing various stages of Egyptian history, offer a spectrum of options for those producers looking to represent both ancient Egypt and create modern or even futuristic environments, thus providing a range of opportunities for different genres and cinematic styles.
For those interested in discovering more about what EMPC can offer, the next edition of the Shooting Locations Marketplace, which takes place on the 17th and 18th of October, is the ideal event to get to know their proposal in depth. This event presents itself as a not-to-be-missed occasion to immerse yourself in the possibilities that this media production giant offers, allowing participants to explore the various locations, technologies, and services that have made EMPC a pillar in the media and film industry in the region.
To continue reading about the wide variety of services and opportunities that EMPC offers, such as the Audiovisual Heritage Restoration Centre, the UP SKILL Training and Development Centre, the Dolby Atmos Studio, and the channel studios, we recommend a direct visit to their website or contacting their representatives directly. EMPC not only continues to be the main artery of the media and drama industry but also seeks to expand its services and attract drama and film producers from all over the world, maintaining its position as a leader in the sector through the constant evolution and improvement of its facilities and services.