Salamanca, a city known for its history and culture, has become a magnet for filmmakers and production companies thanks to the invaluable work of the Salamanca Film Commission.
This public entity, under the auspices of the city's Town Hall, aims to project the image of Salamanca nationally and internationally, facilitating all the procedures and supports needed to carry out audiovisual productions.
Indeed, belonging to associations such as Spain Film Commission, Association of Film Commission International, and European Film Commission Network ensures a standard of quality and professionalism that supports the trust placed in them by filmmakers worldwide.
During the imminent edition of Shooting Locations Marketplace, scheduled for 17th and 18th October, participants will be able to discover in detail everything that Salamanca Film Commission has to offer to the world of cinema and audiovisual production.
Where do you want to film in Salamanca?
The heart of Salamanca is a vast cinematic set waiting to be discovered. Beyond its renowned Renaissance and Baroque architecture, Salamanca shelters spaces that tell stories from Roman, medieval, neoclassical, and contemporary times.
The city is a melting pot of styles: the modern intertwines with the mysterious, the religious with the academic, the wild with the scholarly. Every corner, whether a bustling square or a lonely alley, provides an ideal stage to tell stories that transcend time.
However, Salamanca is not only centenary stones and cobbled streets. Its green areas, parks, and natural spaces are an oasis for those seeking to capture the beauty of nature amidst a city.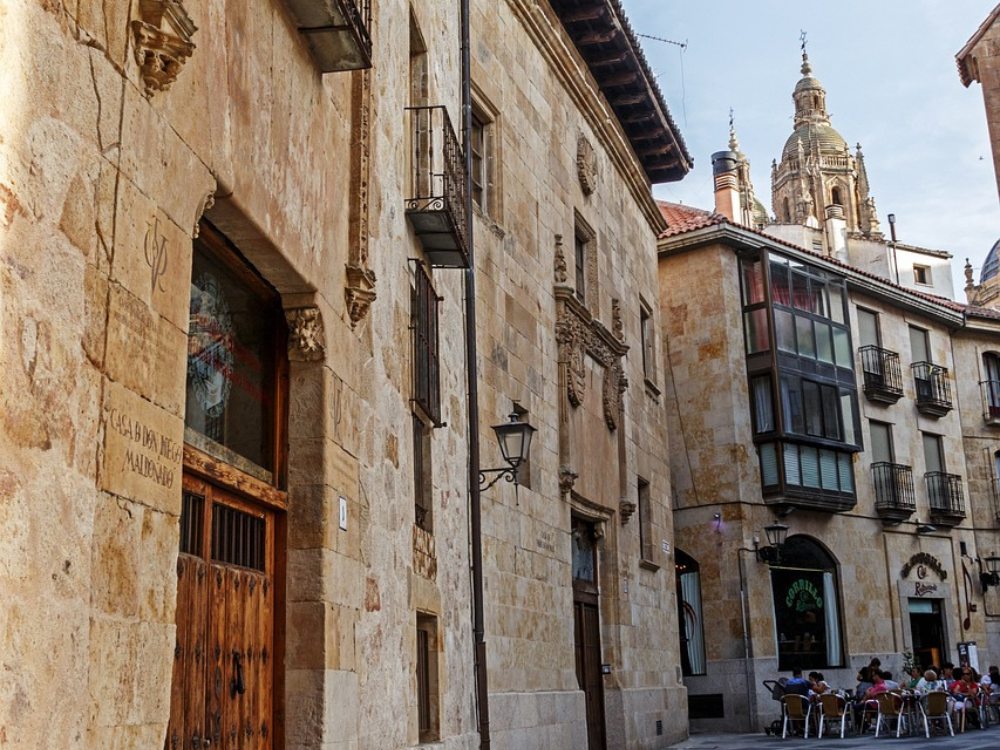 Intimate, urban, romantic, or historical places, Salamanca adapts and transforms according to the needs of each production, guaranteeing authenticity and a genuinely Spanish flavour.
To mention Salamanca is to evoke culture in its highest expression. With modern infrastructures like the Liceo Theatre, the CAEM, and the Congress Palace, Salamanca consolidates itself as a city that, while honouring its past, looks enthusiastically towards the future.
And it is precisely this amalgam of the old and the contemporary that earned it the title of UNESCO World Heritage City and European Capital of Culture in 2002.
We're not just talking about a city full of unparalleled locations, but about an entity committed to facilitating logistics, processing permits in record time, and providing comprehensive advice to productions, ensuring a smooth and efficient process.
Whether you need a historical environment, a natural setting, or modern infrastructure, Salamanca is ready to be the canvas on which your creative vision is expressed.
To conclude, it's not just about choosing a place to film, but choosing an ally to accompany you every step of the way. Salamanca Film Commission is that ally, and Salamanca, that city which, with its historical, cultural, and natural wealth, hopes to become the silent star of your next masterpiece.