The extensive network of film support commissions are bolstered by the Spain Film Commission For more than two decades, Spain has positioned itself as one of the most coveted destinations for the audiovisual industry. Thanks to the tireless work of the Spain Film Commission, which has led the effort to place the country on the international cinematic map since 2001, the wealth and diversity of filming locations available in Spanish territory have been highlighted.
Spain hosts a unique blend of landscapes that make it attractive for any type of audiovisual production. Mountains that touch the clouds, arid deserts, lush green forests, shifting dunes, serene rivers and lakes, plus over 8,000 km of coasts bathed by three different seas, offer a practically infinite catalogue of locations.
A country where the historical and natural heritage is world-class
It's not just about natural landscapes; the historical and architectural heritage stands out for its uniqueness. From castles and medieval villages to windmills and walls, through to modern infrastructures such as airports and futuristic stations, Spain offers an unsurpassed variety of locations.
But beyond the landscapes, Spain has iconic cities and enclaves that reflect centuries of history and culture. Mountain and coastal villages, century-old churches, aqueducts, fortresses and many other vestiges of times gone by contrast with modern urban spaces, providing a range of possibilities for any script or narrative.
The next edition of the Shooting Locations Marketplace, to be held on 17 and 18 October, will be the perfect occasion for producers and industry professionals to delve into everything Spain has to offer in terms of locations.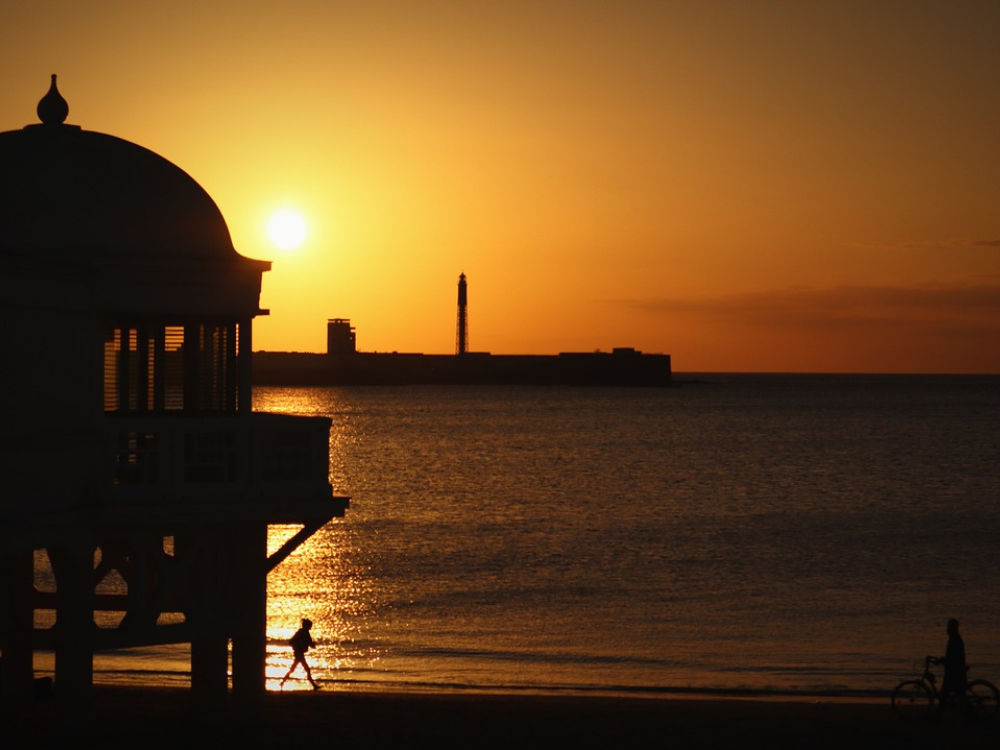 The facilities of the Spain Film Commission and the extensive collaboration network: two reasons to shoot in this country
Another aspect to highlight is the tax incentives. Spain presents an attractive package of incentives for international shoots, with a 30% tax rebate on the first million euros, and 25% thereafter. These incentives, added to the diversity of scenarios and the professionalism of the Spanish audiovisual sector, make Spain an exceptional destination for film, television and advertising shoots.
The Spain Film Commission not only promotes locations but also coordinates a vast network of Film Commissions and Film Offices distributed throughout the country. Each member of this network offers free services to producers wishing to shoot in Spain, providing all the necessary resources to ensure a successful production.
With a solid and growing audiovisual industry, and a first-class service infrastructure, Spain presents itself as the ideal setting for all kinds of projects. From excellence in connectivity, with a high-speed railway network and competitive air connections, to a wide hotel and gastronomic offer, everything is arranged to facilitate productions.
The climate is another point in the country's favour. The predominant Mediterranean climate guarantees more than 3,000 hours of sunshine per year, providing ideal conditions for shoots for much of the year. In regions like the Mediterranean coast and the Canary Islands, 200 to 220 days with optimal light for recording can be expected. Even in winter, the mountainous localities in the north and some areas of Andalusia offer snowy landscapes, while the southern coast and the Canary Islands maintain a subtropical climate with pleasant temperatures all year round.
A treasure in southern Europe
Regarding safety, Spain enjoys a stable political and economic situation, providing a safe environment for citizens, visitors and, of course, for film productions. The country's health services, known for their quality and accessibility, are among the most notable in Europe. This robust health infrastructure, along with a committed security force, ensures a hassle-free shoot with all necessary facilities.
The Spanish lifestyle, known for its friendliness and hospitality, is an additional attraction for any production. The rich Spanish culture, reflected in its cuisine, traditions and way of life, ensures that filming crews' stays are not only productive but also enjoyable. The Mediterranean Diet, declared Cultural and Intangible Heritage of Humanity by UNESCO, is just a sample of the culinary wealth offered by the country. Furthermore, the leisure offer, ranging from shows to sports and traditions, guarantees that experiences in Spain go beyond the film set.
Undoubtedly, the proposals from the Spain Film Office, presented through the invaluable work of the Spain Film Commission, underline that Spain is not only a country with dream film locations but also offers all the facilities and attractions for productions to be a resounding success. The next edition of Shooting Locations Marketplace will be a window to explore and discover everything Spain has to offer the worlds of film and television.