Terrassa, a Catalan municipality brimming with history, culture, and beauty, has become one of the preferred destinations for the Spanish audiovisual sector. This city, which has managed to blend its millennia-old past with modernity, offers a vast repertoire of scenes that can adapt to any production, be it cinematic, television, or advertising.
From its most emblematic corners to its lesser-known landscapes, Terrassa presents itself as a mosaic of locations inviting exploration and recording. This diversity has led to the creation of the Terrassa Film Office, a service of the Terrassa City Council, aiming to bridge audiovisual creators with the wonders this city has to offer.
The work of the Terrassa Film Office is commendable in facilitating tasks for productions
This entity acts as a facilitator, a kind of compass guiding producers and directors to ideal locations for their projects. The mission is clear: to promote the territory by providing professionals in the audiovisual world with all the necessary resources to make their work an easy, efficient, and rewarding experience. This dedication has led the Terrassa Film Office to become part of the Spain Film Commission and Catalunya Film Commission network, solidifying its position in the national panorama.
For those wishing to get a closer look at the opportunities offered by Terrassa, the next edition of the Shooting Locations Marketplace, taking place on October 17th and 18th, will be the perfect platform to dive into this universe full of possibilities.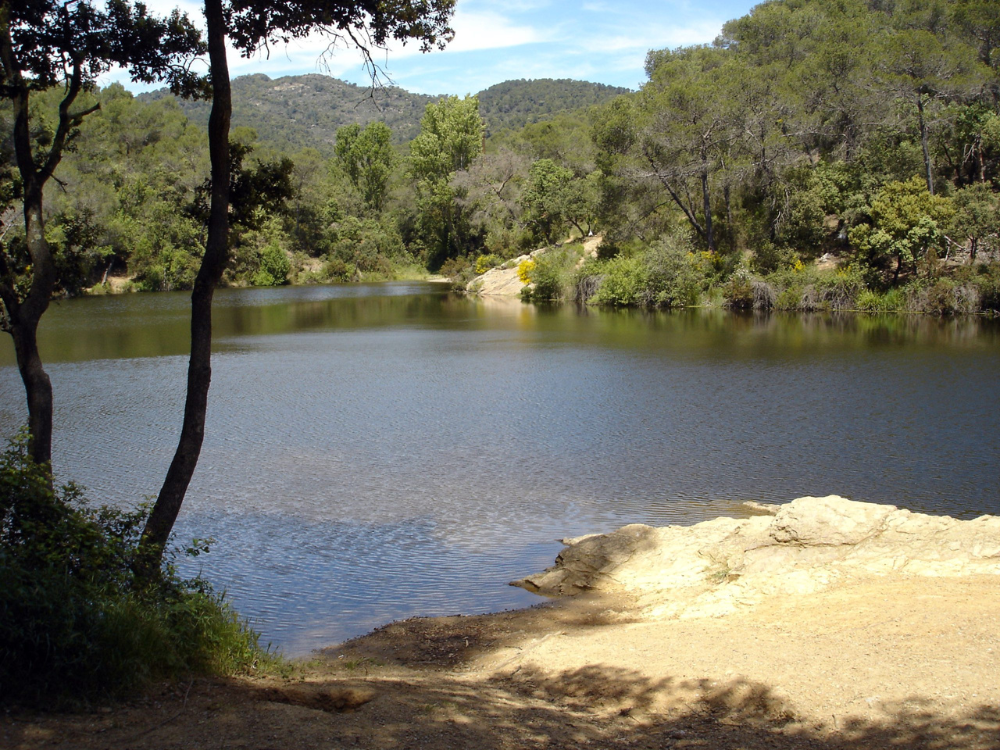 Modernity and tradition in a locality of 200,000 inhabitants
But what makes Terrassa such a special place? One answer lies in its locations. Autumn Decoració is a clear example of how modernity can merge with an industrial air, resulting in a bright and versatile space. This studio, with its large windows and a design evoking a New York loft, stands as the ideal place for urban and contemporary shootings.
On the other hand, tradition and history come to life in Masía Can Font de Gaià. This farmhouse, which seems to have been frozen in time, preserves in its structure and surroundings that rustic charm so attractive to productions seeking a genuine, country atmosphere. Its walls have witnessed stories and legends and are now ready to be the backdrop for new narratives.
If there is one place that sums up Terrassa's natural essence, it is undoubtedly Llac Petit. This lake, surrounded by greenery and with an air of serenity, has been the setting for numerous productions. Whether for a photo shoot at dawn or a romantic scene at sunset, Llac Petit is synonymous with beauty and nature.
Beyond these locations, Terrassa offers a range of possibilities that adapt to the needs of any production. Be it an urban park, a historical building, or a busy street, this city becomes the perfect stage for any story.
Of course, finding the perfect place is only part of the process. Thanks to the collaboration of the Terrassa Film Office with the Parc Audiovisual de Catalunya, professionals can count on a top-notch production centre, where sets, equipment, and everything needed to carry out a quality shooting are found.
Altogether, Terrassa stands as a benchmark in the world of cinema and television in Spain. Its diversity of locations, the support of entities like the Terrassa Film Office, and its commitment to the audiovisual sector make this city a unique and essential place for creators from around the world.