Exploring the multifaceted film locations with Allfilm OU, the film industry delves into a world where originality and professional efficacy come together to create visually captivating settings. Established in 1995, Allfilm is known for developing and producing a wide range of works, from feature films and documentaries to polished TV series and commercials, allowing creativity to be supported by highly experienced and professional management.
Allfilm's presence expands beyond Estonian borders, connecting with partners in Europe, Southeast Asia, Russia, and the USA. As one of Estonia's largest and most reliable producers, it offers a diverse range of production services for international films and commercials. The company has not only established itself in the film production environment but has also proven to be a competent ally in production service, offering vast knowledge and skill in creating and developing striking visual pieces.
In the upcoming edition of Shooting Locations Marketplace, taking place on the 17th and 18th of October, attendees will have the opportunity to delve into the proposals and advantages that Allfilm OU presents to creatives and producers in the film and advertising industry. It will reveal how Allfilm's commitment to exciting and original ideas translates into productions that are not only visually striking but also managed with a professionalism that ensures smooth and efficient project execution.
Between Tallinn's fairytale natural scenery and modernity
One of the prime advantages that Allfilm OU offers is its access to a diverse and visually rich array of locations throughout Estonia. From the historic centre of Tallinn, which provides a fascinating mix of medieval and modern architecture, to the pristine and lush natural landscapes of the Estonian countryside, producers and directors can find a perfect setting for almost any film and TV production need. Moreover, contemporary urban spaces and industrial areas offer contrast and versatility that enrich each shot.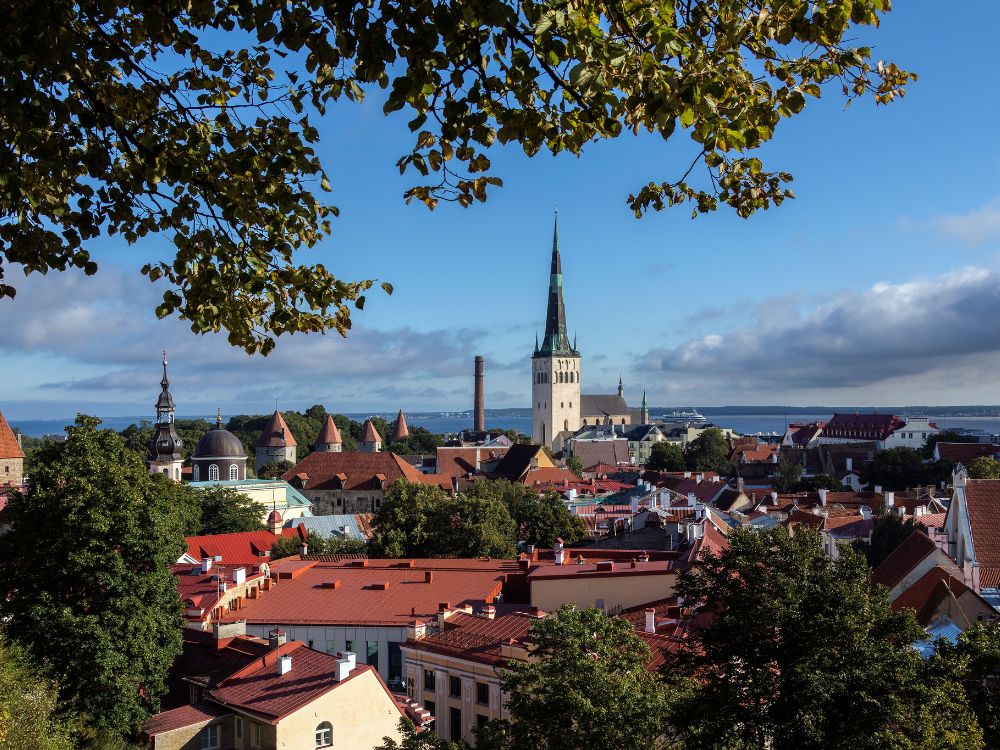 Equally important is the fact that Estonia provides regional funds supporting film and TV production, like the Tartu Film Fund in southern Estonia and the Viru Film Fund in eastern Estonia. Both offer cash rebates for local production costs, and in the case of Viru, even provide up to a 40% rebate on local production expenses. This delivers substantial financial support that can make filming in Estonia an attractive option from a budgetary perspective.
The extensive variety of spaces available in Estonia is complemented by a team of experienced professionals and internationally recognised creative talents. Allfilm OU offers not only attractive filming locations but also technical teams and on-screen talents that can bring any creative vision to life. Additionally, with a diverse range of equipment and a highly advanced digital office, the filming process in Estonia ensures an experience that combines efficiency with a rich palette of visual possibilities.
The possibility of receiving up to a 30% rebate on eligible production costs through Film Estonia and the assistance of a competent legal board with international experience makes Estonia, and specifically Allfilm OU, an extremely viable and appealing destination for international productions. Thus, with a variety of landscapes, solid financial backing, and a network of expert professionals, Allfilm OU stands out as an essential collaborator in the global cinematic landscape.
Consequently, with its diverse and enticing landscapes, strong support for film productions, and a highly qualified professional team, Allfilm OU and Estonia present themselves to the world as a splendid setting and an exceptional operational base for international film and TV creators. We invite you to explore further and discover the wealth Estonia has to offer at the upcoming Shooting Locations Marketplace this October.