The Federación Española del Vino will be a partner of the fourth edition of FINE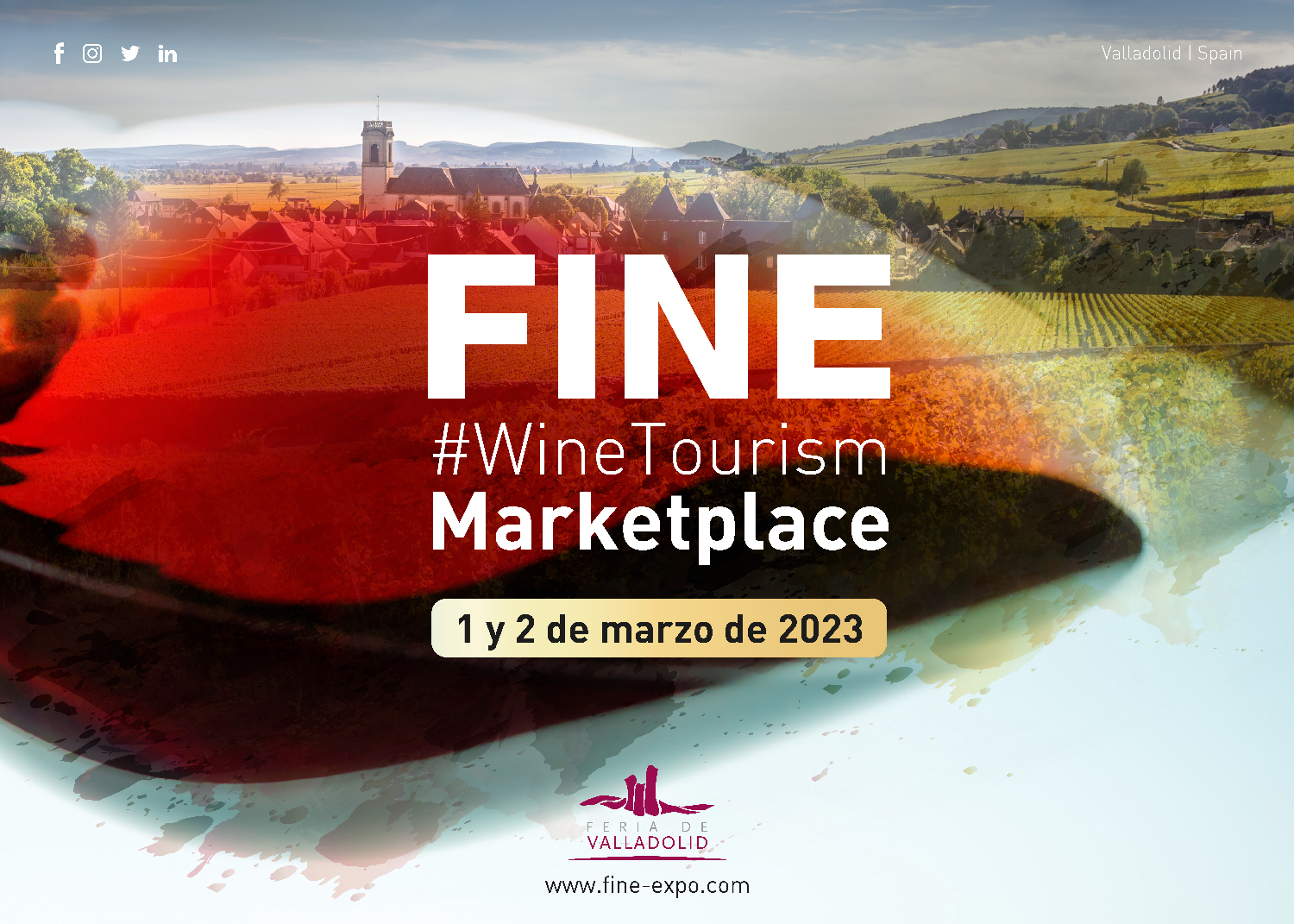 The Federación Española del Vino (FEV) will be a partner of the fourth edition of FINE #WineTourismExpo, the event for wine tourism professionals organised by Feria de Valladolid, to be held on 1 and 2 March 2023.
"This is stipulated in the collaboration agreement signed between the two entities, which broadens the scope of cooperation with respect to previous editions and is, in short, a great support for FINE to continue to be the international leader in the field of wine tourism," said Alberto Alonso, general manager of Feria de Valladolid.
Furthermore, the FEV will also participate in defining and generating content for the BeFINE conferences, given its broad knowledge of the reality of the sector.
The FEV's director general, José Luis Benítez, pointed out the FEV's firm commitment to wine tourism in recent years through initiatives such as the creation of a specific working group within the Federation and the institutional support given to the organisation of FINE since its first edition.
For this fourth edition, FEV members will once again enjoy preferential contracting conditions to promote a wide participation of wineries in the event and a greater institutional presence of the FEV is also expected in the different actions promoted by FINE during the event and also beforehand.
Through the agreement, Feria de Valladolid also reiterates its adherence to the Wine in Moderation (WiM) programme promoted in Spain by the FEV and whose aim is to promote a sustainable wine culture based on moderate and responsible wine consumption, also in the tourism sector, as part of a healthy lifestyle, as well as to establish actions to fight against abusive consumption.
FINE is a business platform for the wine tourism sector open to the participation of wineries, hotels, territories and routes, as well as national and international buyers specialising in this segment of activity.
www.fine-expo.com
www.fev.es