FINE to carry out antigen tests on all participants to ensure maximum health guarantees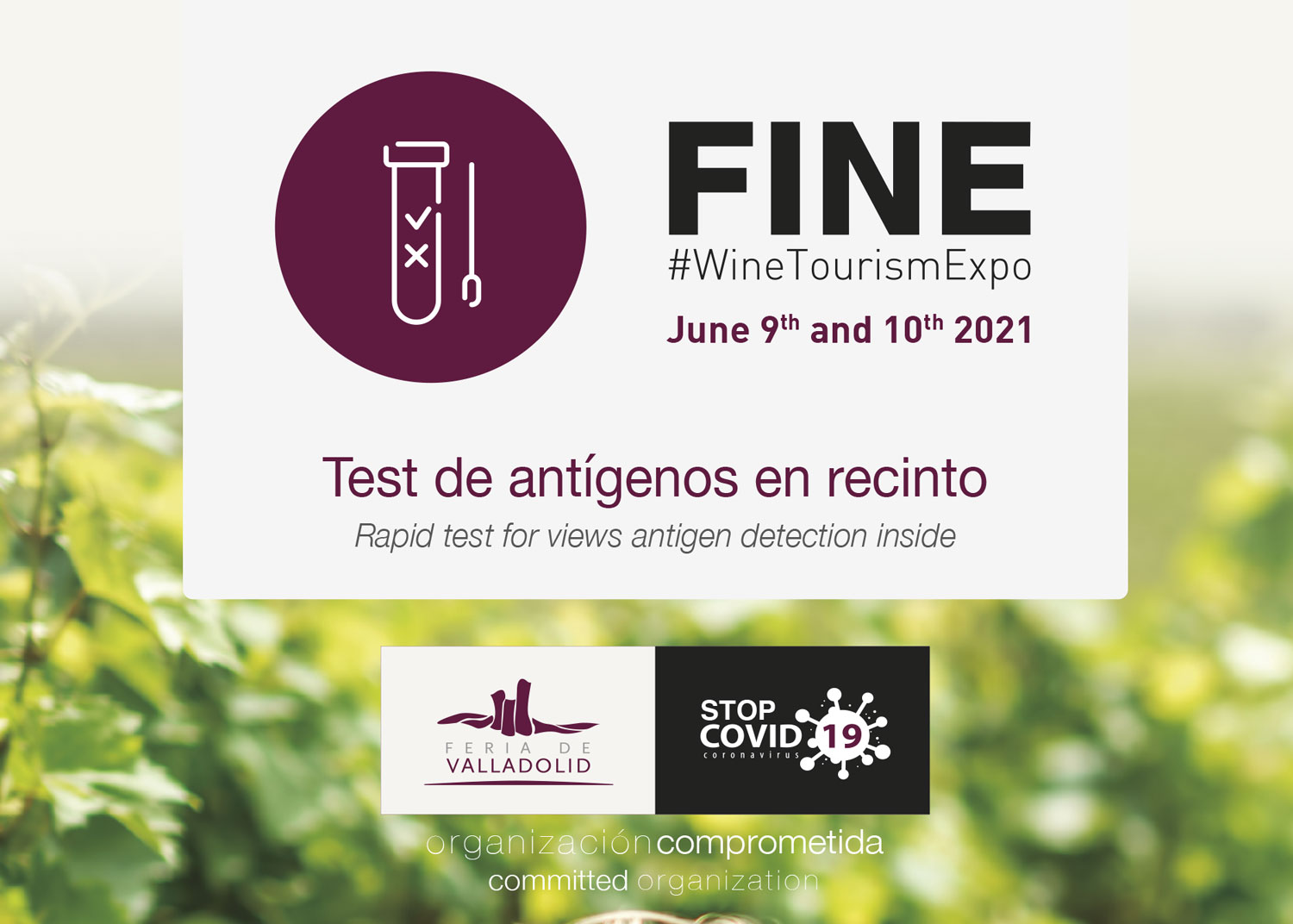 FINE, the International Wine Tourism Fair, will be carrying out antigen and PCR tests to detect cases of COVID among all participants at the event, including exhibitors, buyers and employees of the companies hired to set up the stands, run the event and provide customer service. Measures that will guarantee the health safety of everyone attending the second edition of this meeting of wine tourism professionals.
"It is essential to work in a safe environment, and we have therefore joined forces with Cualtis on the design of an action protocol to guarantee that FINE will be a COVID-free space", explained Feria De Valladolid's General Manager, Alberto Alonso.
Current requirements when travelling to Spain from abroad require a negative PCR taken within the previous 72 hours. The collaboration agreement signed with Turespaña to promote FINE internationally and to boost Spain's position as a wine tourism destination also includes these health safety-related aspects.
As for national participants, rapid tests will be held at the exhibition site on 8th, 9th and 10th June. Waiting times for the results are calculated at around a mere 15 minutes.
"We will be using all the tools at our disposal to ensure that FINE runs smoothly. Recent weeks have seen a number of events, such as fairs or concerts, attended by large numbers of people, and fortunately we have the resources necessary to guarantee participants' safety", Alberto Alonso explained.